The most common feedback we receive from attendees is the desire for more intentional Skooliepalooza Community experience.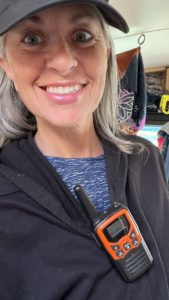 Who wants to grow their community of nomad friends?
Who wants to have a direct impact on the success of Skooliepalooza?
Who here wants to help us create intentional camps?
We've all heard the African proverb, "It takes a village to raise a child," which means that an entire community must provide for and interact positively with children to experience and grow in a safe and healthy environment. It is the same in the nomad community – it takes us all coming together to create a positive, safe, and healthy environment. 
As we move towards supporting all attendees of Skooliepalooza, we need you to help us create intentional camps. The camps are micro-communities based on shared interests and goals. This creation is twofold. We need Camp Leaders to organize all the activities for each area and volunteers to bring that vision alive. 
What makes an excellent Camp Leader? 
In addition to the camp-specific descriptions below, each camp lead will attend morning camp lead meetings to stay in the know about what is happening camp-wide. We will have a volunteer form to help funnel volunteers to areas they're interested in and encourage Camp Leaders to promote, recruit, and confirm their volunteers for maximum success. Camp Leaders are proactive with planning and scheduling activities for their camp specific to the needs of those camped with them and invite other attendees to join in. This includes having a family camp where the parents support one another, allowing the children a safe place to play, learn, and grow. At the same time, the parents also participate in other activities around camp, like morning yoga. 
What makes a good Camp Volunteer?
An individual that understands that what makes this community great is Rule #3: Pay it Forward. Volunteers make the event as a whole successful through their efforts to bring good to the community, insure a quality, safe, fun and inclusive environment. Volunteers also often provide services, classes, workshops, guided hikes and any other number of interesting activities.
Complete the Camp Leader, Volunteer, Workshop submission form.