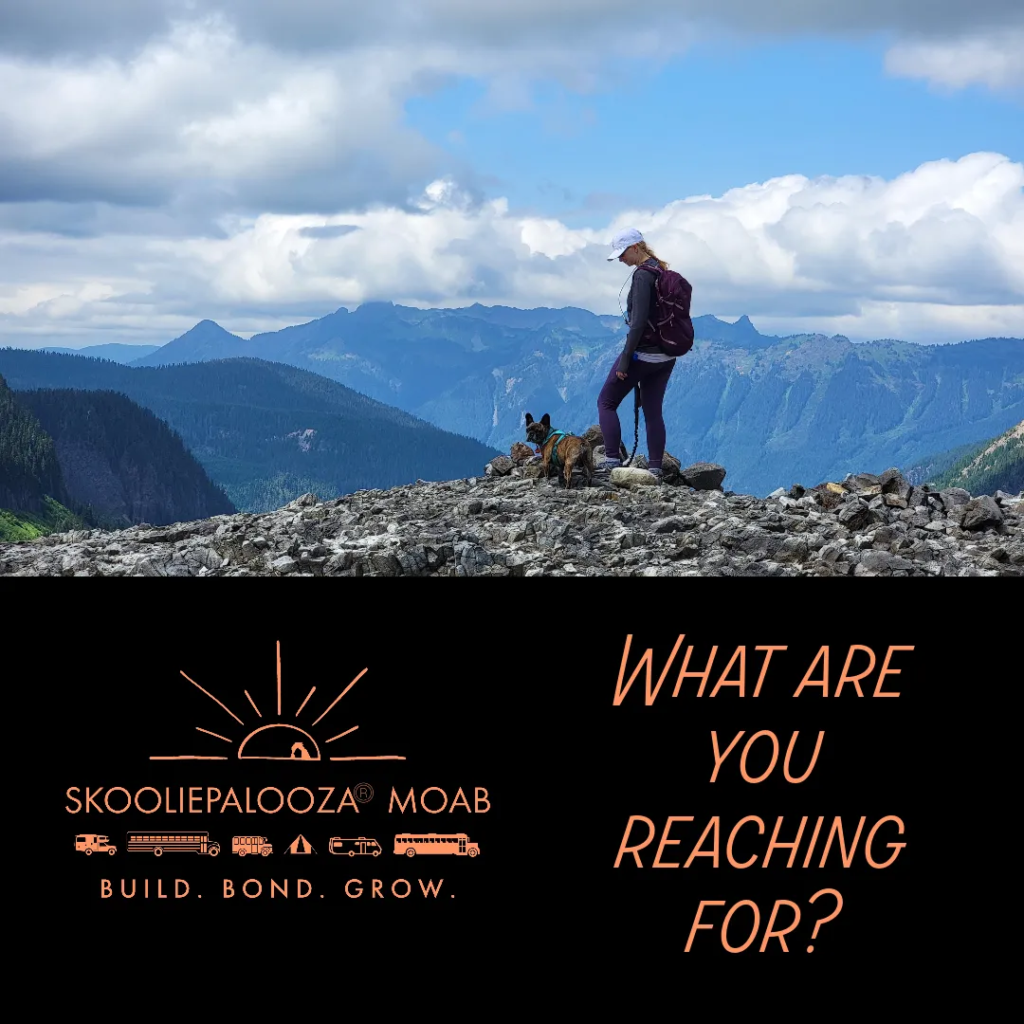 This picture was taken on July 30th in the Mt. Baker Wilderness just North of #mtbaker in the North Cascades. It allows us to ask the question, "What are you reaching for?". As nomads, many of us are looking for connection, friends and community. That is what Skooliepalooza Moab is all about: Build. Bond. Grow.
We have received a ton of questions about the Moab event, and here are some answers:
Is this going to be 5 day, all night party? No. We will have quiet hours.
Can I run a generator? Yes. We will have a separate "genicamp".
I don't have a Skoolie, bus or van, may I still attend? Yes, all are welcome, bring a tent or sleep in your vehicle.
Can I vend? Yes.
Can I teach a workshop? Yes.
Will I make life long friends? We certainly hope so.
What is your #1 rule? Be Nice.
Join us from October 5th – 10th. Tickets are on sale at: https://skooliepalooza.com/