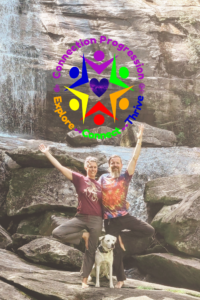 Sunshine and Resonate
Wellness Camp Leaders
Connection Progression is the result of two scientists finding their individual spiritual paths through yoga before uniting together. Nathan "ResoNate" Magee (BA- Psychology, MS- Special Education. Previously a relationship education data scientist at Penn State with multiple yoga teacher trainings) is passionate about sharing daily spiritual practice and facilitating pathways for deepening relationships. Stacy "Sunshine" Schuur (MS in Marine Biology was an environmental chemist/science advisor at NIST with RYT 200 in Ashtanga and Hatha with Ayurvedic emphasis from Rishikul Yogshala, India and gifted energy mover with Usui reiki master certification from Natural Healer) is a connector with current passion for facilitating bliss and creating network of communities for nomads and others that want to co-create the modern ancient way. Together, ResoNate and Sunshine have spent time in nature, strengthening their own practices and finding new ways to harmoniously connect and balance the masculine-feminine dynamic. They share these offerings online through ConnectionProgression.us and in person. They have been traveling full-time in their shuttle bus with Duncan-dog since August of 2021 (a six week trip to see the Redwoods that is still continuing). They enjoy hiking, slacklining, flow arts, roller coasters, museums, and eating delicious meals in beautiful locations.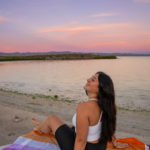 Kristin Holden
Queer + BIPOC Camp Leader
Kristin is originally from Indianapolis, IN and has been on the road for over 4 years. About two years into her nomadic journey, she finally had the courage to share her true self with the world. She is now an openly proud lesbian traveling with her partner and their two dogs in a camper van. Since coming out, her passion for queer community has continuously grown and she is proud to be able to run an organization that fosters queer community on the road. Queer community saved her life and she hopes to continue providing that safe space for queer folks and allies!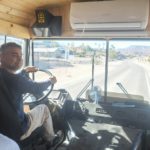 Darryl Schneider
Registration Lead
Darryl was born in Florida and joined the Navy at 19. He served through multiple deployments as a Firecontrol and Cryptologic Technician. He was stationed in Hawaii for 12 years with his wife, Connie, and son, Logan, before deciding he didn't want to spend any more useful years sitting at a desk. He, and his family, currently reside in Nevada. He is very handy and has honed his building and DIY skills along the way remodeling/building houses, working for the convention industry, and converting a 30ft Thomas bus. He is very excited to meet new people and share the different experiences we have all encountered while floating around on this big ball of dust we call Earth.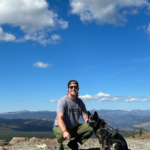 Chris Fink
Safety / Security Lead
Meet Chris Fink, our dedicated Safety/Security Lead for Skooliepalooza Arizona. With a robust background in event security spanning seven years in central Texas, including downtown Austin, Chris has honed his skills as a natural protector. His commitment to safety is underscored by his service in the US Air Force at Nellis, NV, 99th SSS, and his expertise as a survivalist and prepper. Seasoned in remote work, Chris has been a Pinciple Product Designer specializing in crafting user-friendly and visually appealing interfaces for the past seventeen years. Embracing the nomadic lifestyle, he navigates the challenges of managing clients across different time zones and schedules, ensuring accessibility even in remote areas. In the past year, Chris and co-pilot Koda have explored the picturesque landscapes of Colorado, Wyoming, and Montana, relishing the Mountain Time Zone experience. Despite being somewhat introverted, he appreciates the selflessness within the community, finding it both genuine and real. Motivated to be an integral part of this authentic environment, Chris volunteered at Skooliepalooza Moab, pushing his boundaries by participating in activities like morning yoga and actively engaging with fellow community members. For Chris, volunteering is more than a commitment; it's an excellent opportunity to immerse oneself in the community, gain new perspectives, and foster meaningful connections. He looks forward to contributing to problem-solving situations a